Constituent Relationship Management
Tracking and managing information about your organization's relationships is critical to its success!
All-in-one for you to win your next election
We've all experienced the challenges of building and retaining strong relationships with constituents. From voters to volunteers to donors, they all help to drive your success.

Spreadsheets, email and sticky notes may work just fine when you have a small number of constituents. But as you grow, the simplicity of these tools limits your team's ability to track, analyze and understand your interactions with your constituents and your ability to make informed, timely decisions.

Buzz360 allows organizations to store all data for each contact in one place, creating a unified, holistic record for each constituent.

One Record
No longer will you have to refer to multiple systems to get a complete view of your constituents' level of engagement with your organization.

Record Interactions Automatically
Because Buzz360 has integrated with broadcast email and text, event registrations, advocate performance, and more, transactions are automatically recorded on each contact record and are available for reporting and action.

Form Builder and Form Creator
Start collecting the data you need, so you can send your customers more personalized, relevant content. Create surveys and turn visitors into subscribers form.

WHAT ELSE IN INCLUDED

Get an effective great looking website without draining your campaign funds.
Web Hooks to WinRed
Connect the web hooks to sync donor information from the conservative donation platform-WinRed
OmniChannel
Omni-channel communication methods lets you interact with your constituents in multiple ways
Detailed Analysis
Robust analytics throughout the system. You can easily see the effectiveness of communications. Filter you reports by detailed criteria.
Integrated Relational
Buzz360's built in CRM is
key to winning
User Defined Fields
Practically unlimited number of custom fields allows users to track whatever data they need to identify.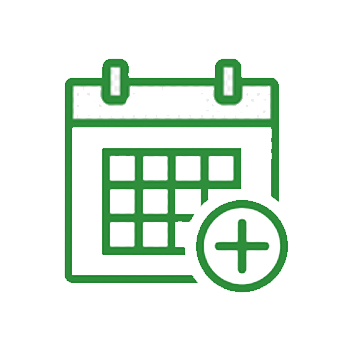 Integrated Events
Hosting a convention, fundraiser or meet and greet? Create and invite your contacts and post the details on social media.
Buzz360 was invaluable!
When running Gary Bruggenthies' campaign, I was thrilled with the interactive messaging campaigns were amazing in engaged voters through our district, we got sign requests, position clarifications and donations as a result. Also, the pre-canvassing texting campaigns they had proposed opened many doors for our team. Our campaign advisor was invaluable." – David Webb, Campaign Manager
---
---
It's revolutionary
You can recruit thousands of new volunteers in as few as 2 weeks, turn out the vote like never before and dominate social media.

Harness the power of friend to friend campaigning!